Although boating itself is a fun activity, over time, the usual swimming, and cruising can get monotonous. The number of activities one can do with or on their boat is mostly up to the boater's creativity. The following are some fun boat activities you might want to try out:
1. Wake Surfing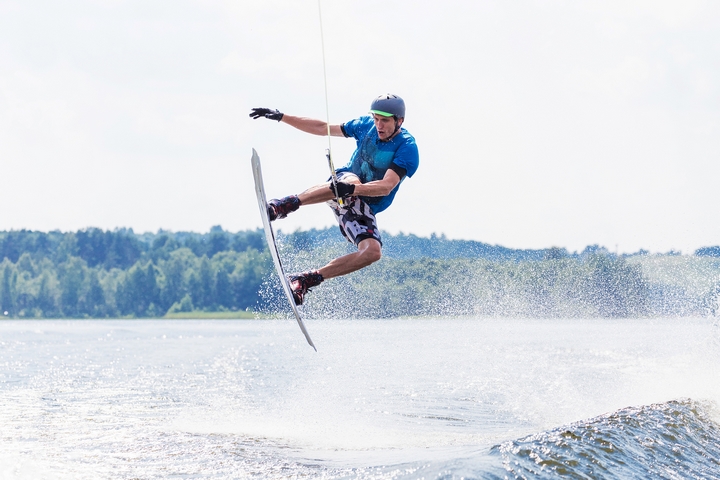 Wake surfing is a type of watersport where the rider trails directly behind the boat. You do this by riding its wake but without actually being pulled by the boat. You can use the boat's tow rope to get yourself in the position of the wake first, then drop it. The aim is to ride the steep part, or the region just below the peak of the wave as in regular surfing.
Wake surfing has become one of the most popular boat activities over the past few years. It has become so popular that boat builders are coming up with boat designs that feature specialized trim tabs to create larger, smoother wakes. New power systems have been developed for use with this sport. The good thing is, even though your boat is not designed for this sport, you can still enjoy the fun of wake surfing.
2. Golfishing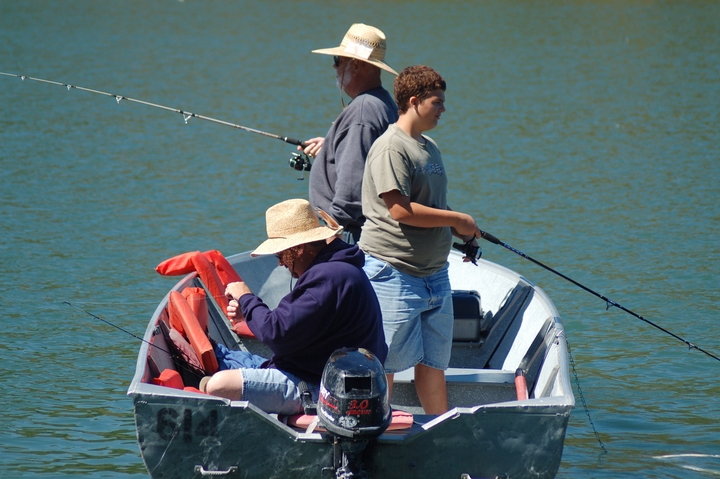 The term "golfishing' is used to describe a combination of golfing and fishing. The way this game works is, you start by counting the number of casts it takes for one to catch a fish. Next, pitch a tube over the side of the boat, and place artificial turf on its bow.
Now, count how many strokes a player takes to chip the golf ball (using biodegradable ones is recommended; they are kind to the environment) through the tube. When you are done with both activities, combine the numbers to come up with a final score. Other sports that can be combined with boating include basketball, jousting and Frisbee; these are proven nautical events.
3. Poker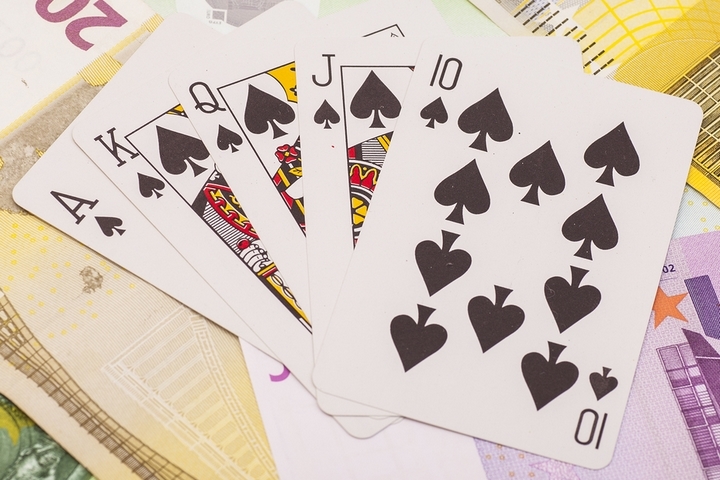 Mostly, those who participate in these boat activities are speed-freaks. No rule says you need a 100-mph boat to join in on the fun. During most of these events, the participant with the slowest boat has the same chance of winning compared to those with the fastest.
These boat activities are not about being the first to finish, it is more about the winning poker hand. After coming up with the cruise course, start placing different cards at different predetermined stops. Now, all you need to do is go around the cruising course, picking up a card at each stop. When the day is over, and all the cards have been picked, get all participants to gather the cards they have picked. Whoever gets the best hand wins.
4. Take on a Project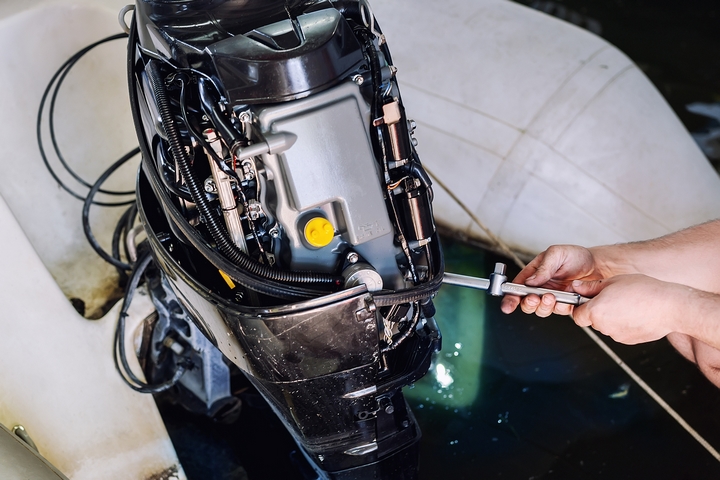 Although boat repairs and maintenance chores are not the first things you think of when it comes to having fun, taking on a project together with your group or family can actually be extremely exciting. Perhaps more importantly, working together towards a common goal is an excellent way for families to bond. So, gather the kids and hand out the appropriate screwdrivers, then start doing boat maintenance.
5. Switching Boats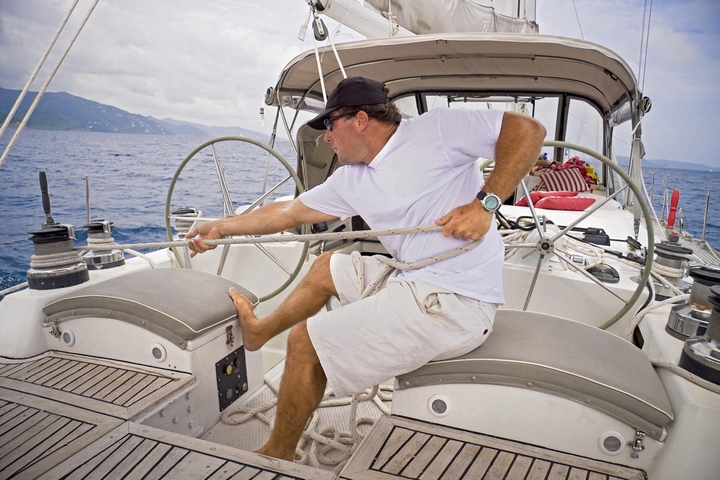 If you are a regular power boater, you can switch things up and become a sail boater for at least a day, and if you are a sailor, temporarily become a power boater. All you need for this activity are social skills. Simply walking around the docks while chatting it up with other boat owners will get most of the job done.
Always offer a trade because most sailors and power boaters are usually interested in switching over to "the other side" out of curiosity, and it also makes it easy for them to trust you. Some of the most popular types include Alumacraft boats, Suzuki boats, and the highly recommended Evinrude boats that are good for any occasion.
6. Spend the Night on the Boat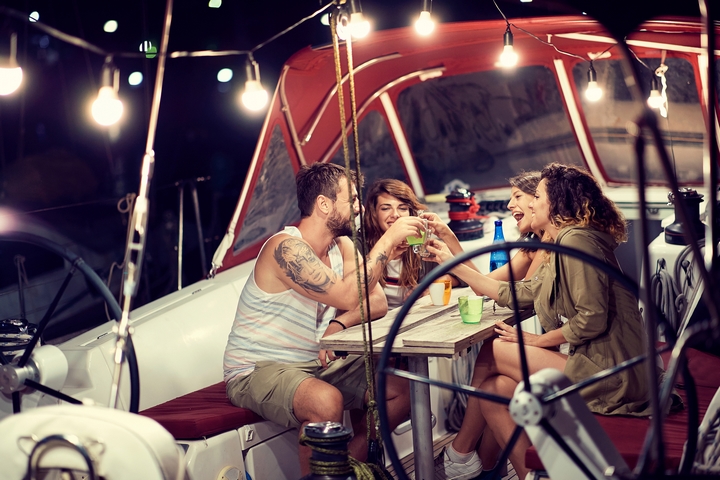 If your boat's cabin is spacious enough, spending a night in it is not a bad idea. Statistics show that not many boaters spend a whole night aboard, which in some way makes this activity even more exciting. Even if the boat you are using is a bowrider or a center console, and does not feature any form of accommodation amenities, you can still spend the night on board.
The most important thing with these boat activities is planning ahead so you can determine what you will need for shelter. Before you start your night in a boat, make sure you have some form of covering over the entire boat to protect your stuff from gathering dew.
7. Fishing Expeditions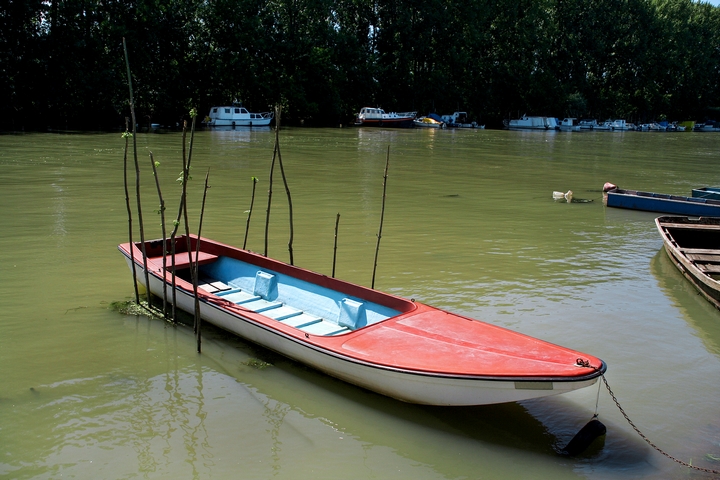 This is one of the most common boating activity. The good thing about fishing is that people of all age groups can participate. By the end of the day, you can make a meal from your catch during a cookout or a barbecue.
There is a wide variety of fun boating activities out there. In some cases, you can even come up with one on the spot if you're creative and adventurous enough. One thing is certain, it is always a good idea to bring some friends or family along if you want to have the most fun.