As a motorcycle rider and enthusiast, you are probably aware of the equipment that you need and why it is so important. Your helmet protects your head in the event of an accident and also keeps wind and bugs out of your face. Your gloves keep you warm in cooler weather and will protect your hands if you fall. Your boots are made of steel or Kevlar and will protect against water, dirt, stones, your exhaust pipes, and injury that could leave your feet and ankles broken.
While most motorcyclists know about the importance of a good motorcycle jacket, some either do not wear them regularly or have one at all, opting instead for fleece or denim alternatives. Below are reasons why you need to buy a proper, leather motorcycle jacket instead and the benefits of wearing one regularly.
1. Safety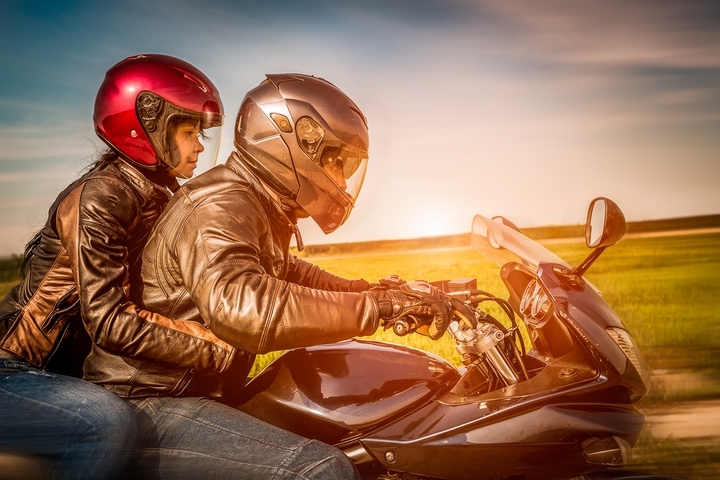 You can be the safest, most experienced motorcyclist on the road and it is easy to hold the mentality that nothing bad will ever happen to you as a result. However, accidents involving motorcycles occur every day around the world. Many of these accidents are the fault of the other motorist and not of the person on the motorcycle.
You need to do everything possible to keep yourself safe when riding your motorcycle and this includes wearing a leather jacket. Leather is an extremely tough material and if you fall it will protect your vital organs from serious injury and your skin from cuts and scrapes. Jackets made of materials will not offer you the maximum protection that leather can so the choice should be easy.
2. Easy maintenance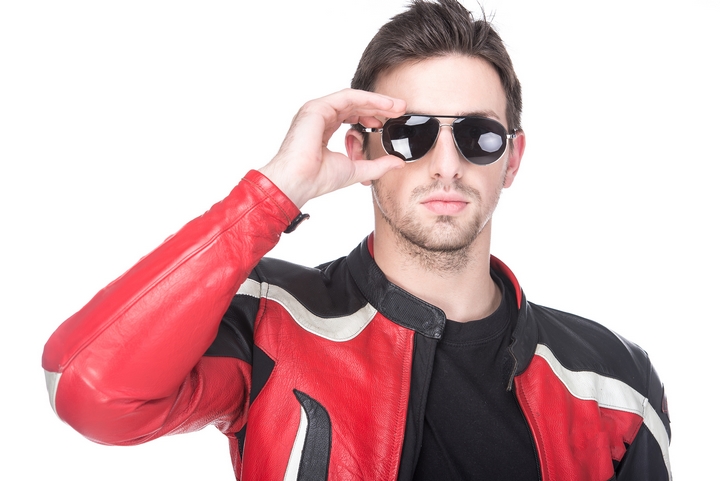 You should be wearing your leather jacket every single time you ride your motorcycle. Therefore, the jacket should be available to you and ready to wear at all times.
Jackets made of other materials can get soiled and stained, requiring the owner to wash or dry-clean it regularly. This means that you would either have to cease riding your motorcycle until the jacket is ready which can be frustrating and disappointing or ride without a jacket at all which is dangerous and not recommended.
The good news about leather motorcycle jackets is they are easy to maintain. It is recommended that you do dry-clean the jacket once or twice per year, but as for marks or scuffs these can easily be removed from leather with a wet cloth. This means that you can give your jacket the attention it requires and be back on your bike in no time at all.
3. Protect belongings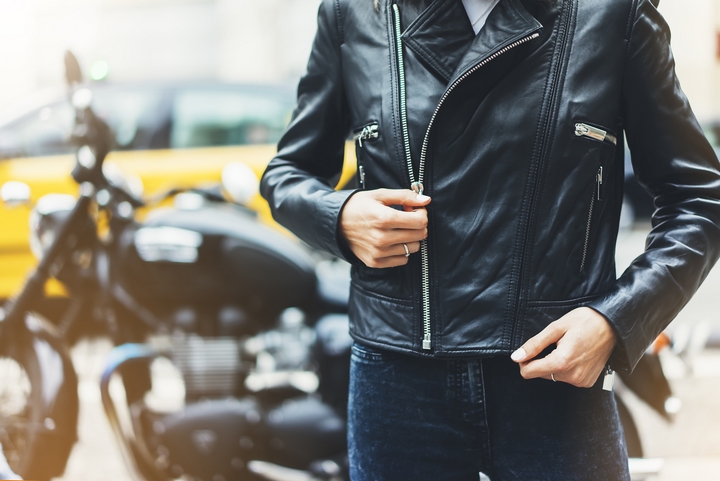 When riding your motorcycle, chances are you are not doing it empty handed. Whenever you leave home you are probably carrying such belongings as a cell phone, wallet, and keys. With such important things in tow you definitely want to take precautions to make sure they are safe while riding your bike.
Motorcycle jackets made of other materials have pockets but few offer the protection that a leather one will. Leather motorcycle jackets have tough leather pockets that button or zip up. These pockets keep all of your belongings safe when you are riding at high speeds which is especially important if your bike does not have storage on it.
4. Protection against weather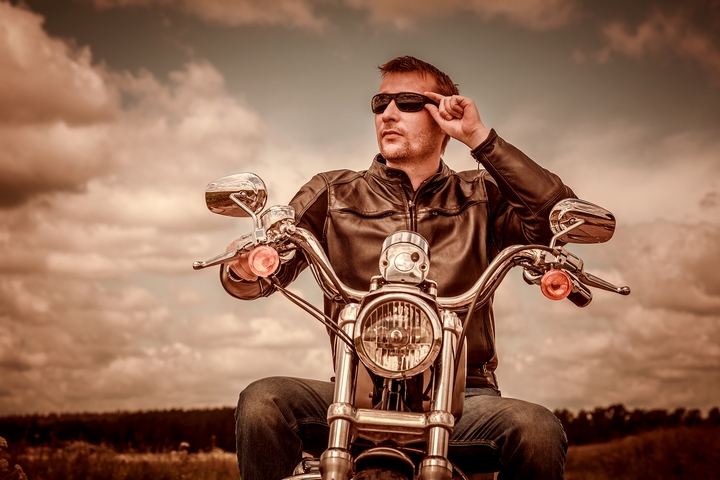 You set out to take a long motorcycle ride because it is warm and sunny. However, weather can change at the drop of a hat and you want to be protected if it does.
Leather motorcycle jackets are a smart choice because they protect you against any type of weather. Whether it is hot, cold, windy, rainy, or snowy, your motorcycle jacket will be comfortable for you to wear and be able to maintain its elegant, fashionable appearance.