Due to the little amount of time you probably spend total in the bathroom of your home, it is an area of the house that you probably give little thought to. Nonetheless, it is a room that you and your family want to be comfortable in when you do use it. As a result, you want it to have a clean and elegant appearance and a major part of this is having a nice paint job.
While painting is considered a do-it-yourself project, some rooms in a house are best left to professionals and the bathroom is definitely one of them. Below are advantages to hiring a professional painting company for your bathroom.
1. Experience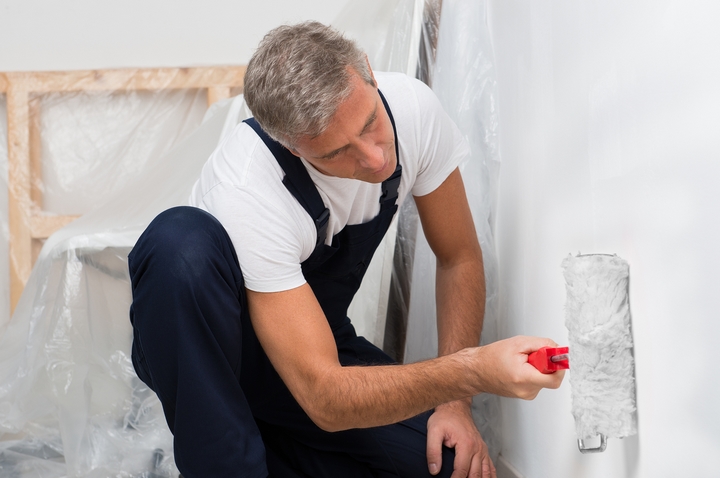 You probably have painted somewhere in your house in the past such as a living room, bedroom, or the kitchen. However, a bathroom requires the ability to paint around fancy light fixtures, the toilet, and shower. If you are not careful you will make a mess of these necessities and they will look worse than when you started.
Professional painters have the skills to paint your bathroom exactly the way you want it. Because they paint all day, every day, they have the experience to paint around everything, guaranteeing and end result that you will be pleased with. What a lot of homeowners do not know is you need to use a mildew-resistant paint because bathrooms are prone to moisture from showers. A professional painter will know exactly what type of paint to use and even give you a few options regarding sheen and colour in the process.
2. Quality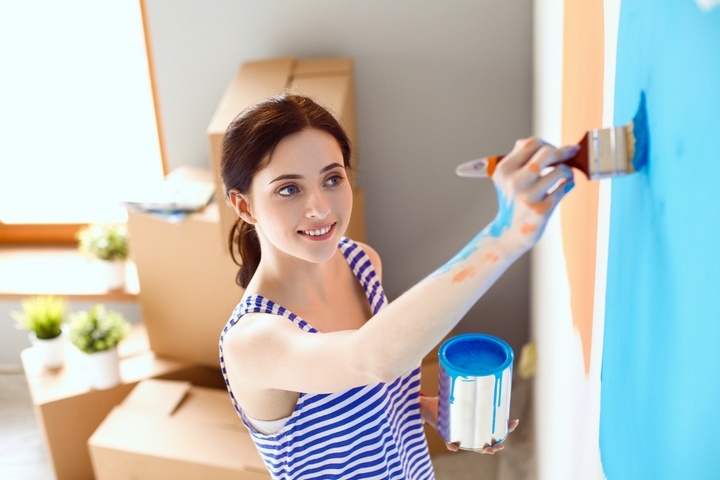 Although the end result is usually acceptable, even the handiest of homeowners are the cause of imperfections when it comes to paint jobs. These can include brush and roller marks, drips, and uneven layers. While these may not seem like a huge deal in the long run, they will bother you eventually and stick out like sore thumbs.
A professional painter will guarantee the work that they do for you, ensuring your bathroom is elegant and clean when the work is complete. Painters have many pieces of equipment at their disposals, including scaffolding if your bathroom has higher ceilings, paint sprayers, and high quality rollers and paint brushes.  A professional painter is always meticulous, ensuring that you are satisfied with the paint job in your bathroom.
3. Quick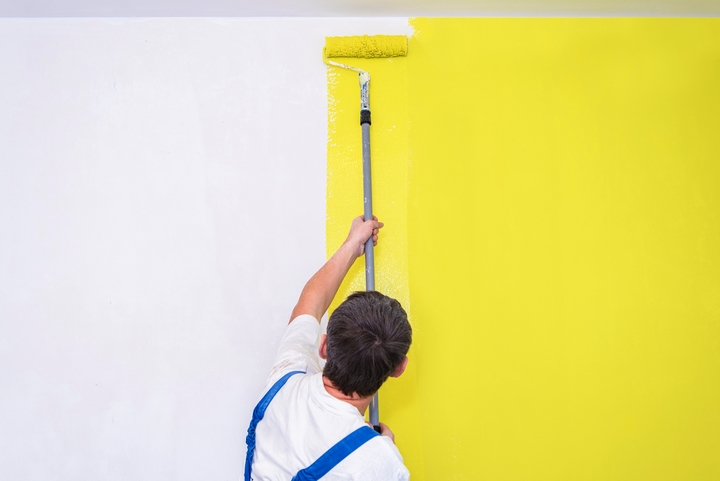 When you need a room in your house painted, you dread to think about the mess and disruption it typically causes. Consequently, you want the job done quick but you also want it done right.  When you hire a professional painter to do your bathroom you can achieve both of these goals.
As mentioned, a professional painter paints for a living. Therefore, over the the course of their career, he/she has gotten quicker at the job that he/she is hired to do yet does not sacrifice quality. This is because they want to start and finish your bathroom as soon as possible so they can move on to another job and earn more. Painters know how important your bathroom is to you so will do their best to complete it to your satisfaction and in a timely manner. This is crucial especially if you only have one bathroom. 
4. Cleanup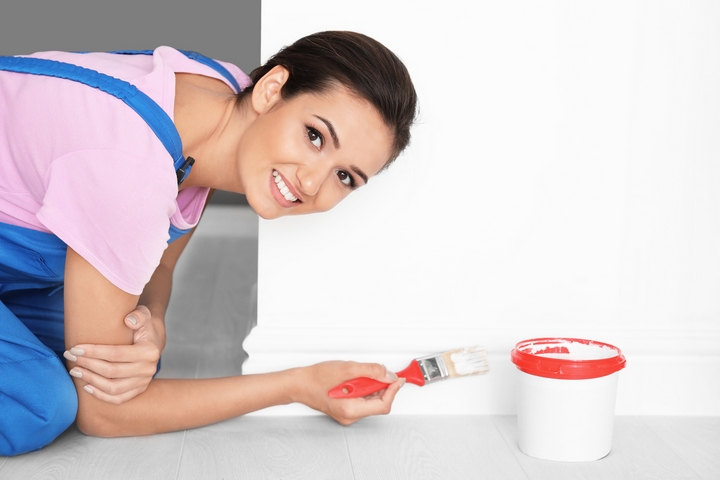 You may not mind painting every so often, but like most people you probably dread cleaning up after. This is true especially if you were sloppy and ended up dripping and spilling paint.
Part of a painter's job is to clean up after themselves, leaving your bathroom in the condition that they found it in. Therefore, you are off the hook when it comes to scrubbing floors, vanities, paintbrushes, and rollers. When the work is done, you can rest assured that your bathroom will be good to go.