Setting the right mood for the bedroom can be important to creating the sort of atmosphere between you and your loved ones, as well as for yourself. Be it as a relaxing and sleepy place, a sexy or loving space, or something that represents your own personality, the use of black and white in bedrooms is very popular for several reasons. Dark black and bright, airy white is a bedroom combination we strongly recommend.
Here are just a few of the coolest black and white bedroom ideas:
Idea #1: Blackout walls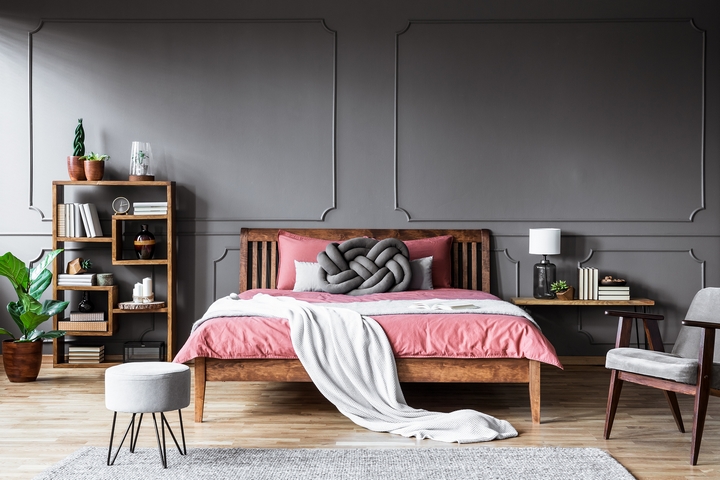 Be bold with the darkness of black paint which you can then blend together with elements of beige, cream, and camel throughout the bedroom. White bedding, fluffy white pillows, and strategic lighting can both emphasize the dark black as well as soften it.
Idea #2: Shades of white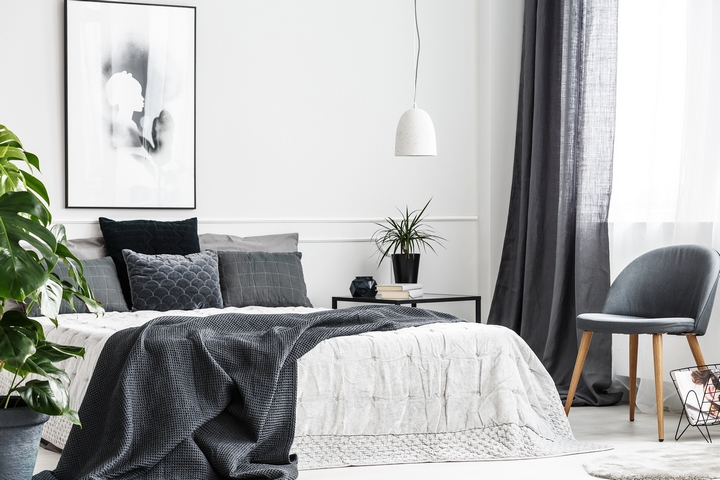 Black-and-white are opposites however incorporating some more cheery colors can work just as well. Black is complementary to almost any color. If you're uncomfortable with how brooding a black-and-white bedroom has turned out, you can diminish its darkness by setting up appropriate light shades. Don't be afraid to deliberately play around with shades of white.
Idea #3: Dramatic furniture accents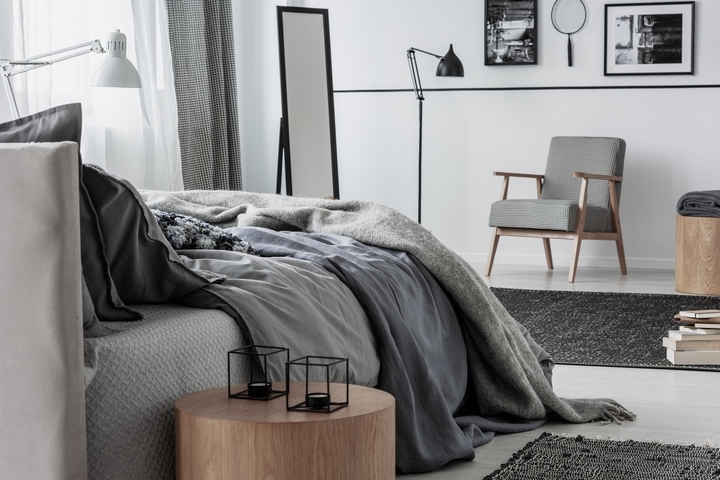 Dramatic furniture accents are great black and white bedroom ideas. After applying a dark color against your bedroom wall, you may want to take some of your wooden furniture and dress it in the same. This can give a cohesive, romantic look. It also adds a sense of purpose to your furnishings. Be careful not to go overboard with this effect though as a bedroom covered in black is not necessarily an expected bedroom vibe.
Idea #4: Monochrome style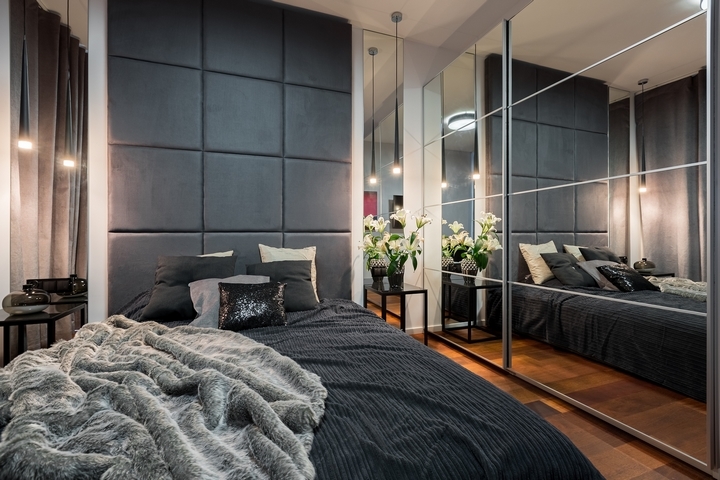 So you've decided to paint your bedroom walls black. You don't have to stop there. Take your black to the ceiling to create a room that's fully submerged in coziness. Adding a large mirror expands the feeling of space and then using white accessories as well as monochrome photographs can give the room a truly old-style aesthetic.
Idea #5: The unexpected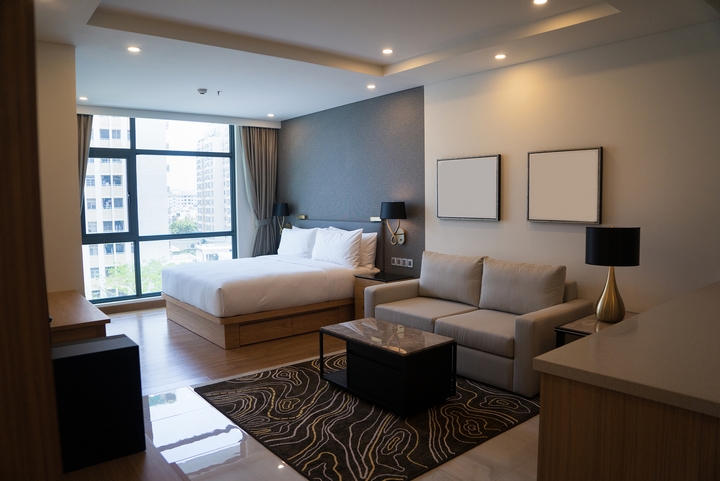 If you are looking to go dramatic and edgy with a black-and-white colored bedroom, experimentation could lead to some cool black and white bedroom ideas. It can take some time working with different hues to find what suits you, what sharpens the look just the way you want it, and to create the perfect balance between soft and edge.
Idea #6: Grayscale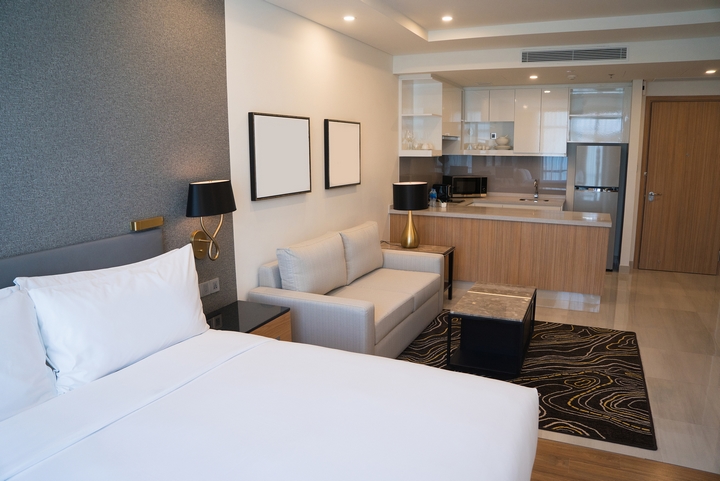 When in doubt, or if you're undecided about whether to favor black or white, grayscale patterns can add a lot of life to a drab bedroom. Strategically using black and white, complex contrasts can be easily achieved and really give things some personality. For more experienced interior designers and homeowners with some flair, elements of jet black and mahogany can further enhance this black-and-white grayscale theme.
Idea #7: Color blocking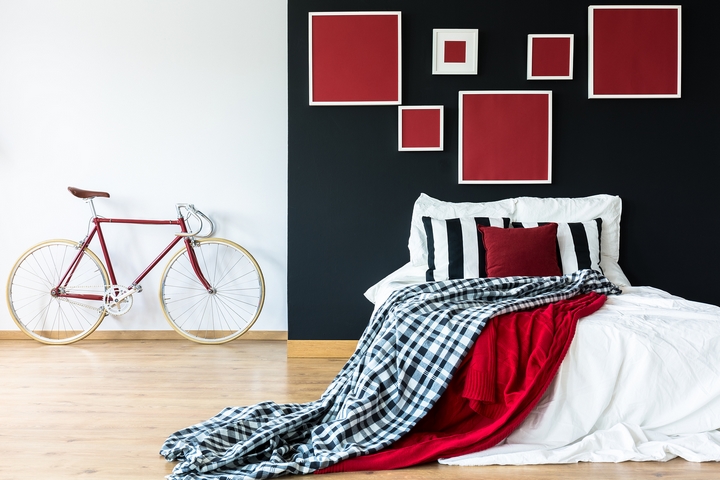 A black-and-white bedroom isn't always going to rely on painting full walls in a single shade or color. Instead, go small. Block different components in either black or white and create your patterns according to how you see your bedroom. By blocking, this can add cohesiveness. For larger bedrooms where you might want to separate it into two or three defined areas, color blocking will also give this effect and emphasize separation.
Idea #8: Patterned wallpaper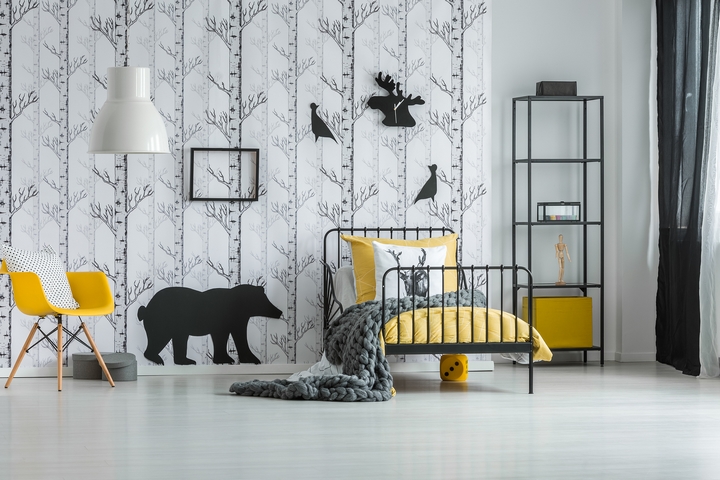 There are several combination black-and-white wallpapers as well as black-and-white hanging art which can be used to create a simple, modern French-esque bedroom. If you want to give your bedroom a feel of old-style aristocratic living, wallpaper that's pale, light, and airy is a way to accomplish this.
Idea #9: White materials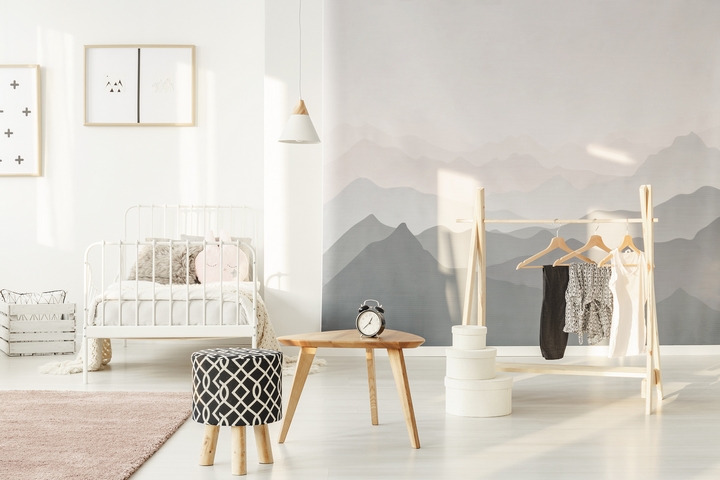 A lot of homeowners are choosing to paint black and then, use white rugs and bedspreads to create the ideal black-and-white aesthetic. Should you choose to do this, you may want to include an additional color as an accent. Something like a yellow, blue, red, or purple can add significantly to the bedroom aesthetic.
Idea #10: All white with black accents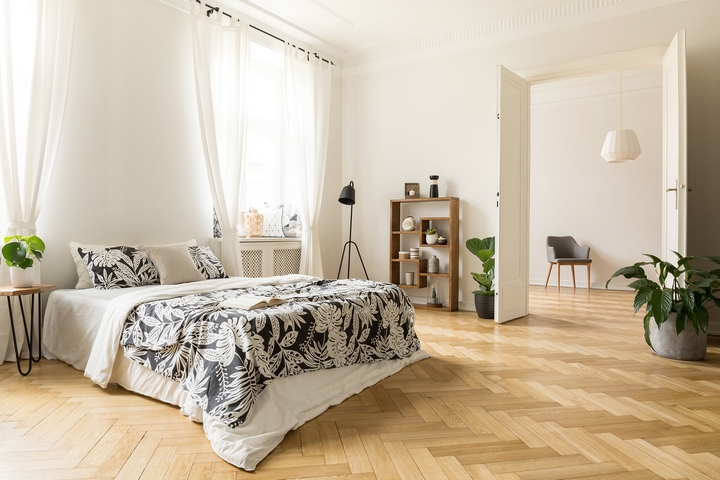 Personalize your white and black design with pillows, accents, chairs, and dressers suited up in your favourite dark shade. Black accents can be powerful in a room which maintains a predominantly white look. This is among the easiest black-and-white bedroom ideas to put to use.
Idea #11: Black windows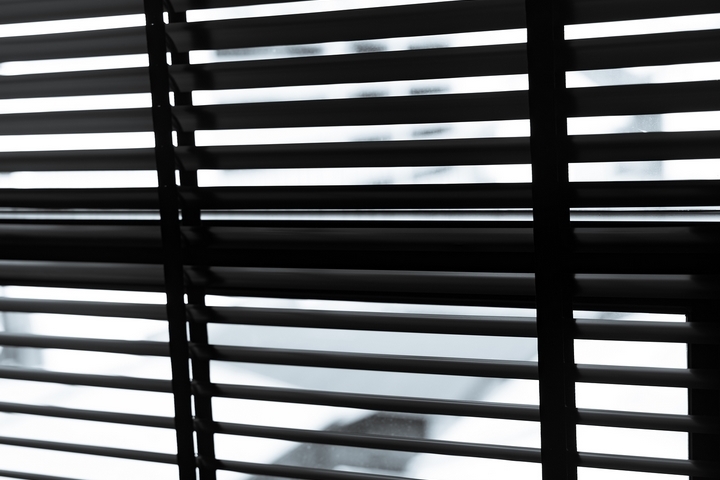 By using black around your windows, this treatment gives your room more grounding and gives depth to the other colors at play. A soft black is simple however matte black can give a strong edge. It's all up to you whether you think it's something which suits your style.
Idea #12: All white paint scheme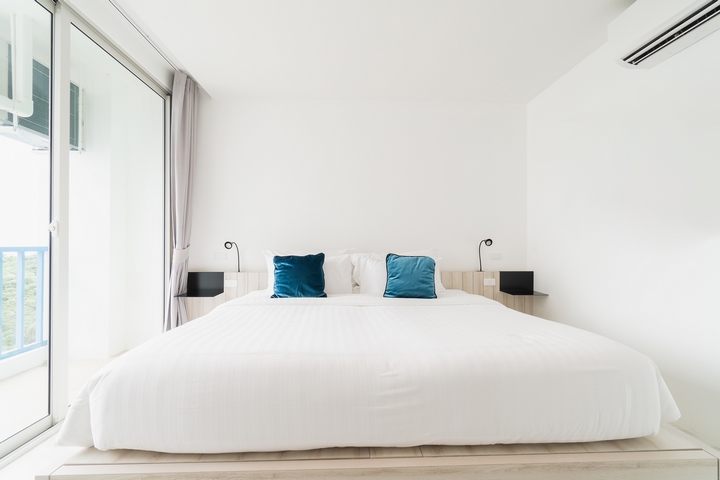 Plain white walls with ornate black decorations and a black bedframe can create a shining example of a bedroom. It's calm and classic albeit relatively simple. Especially for a guest bedroom or one you may intend to rent out, this is a safe bet for something comfy to settle into.
Idea #13: Soft black hues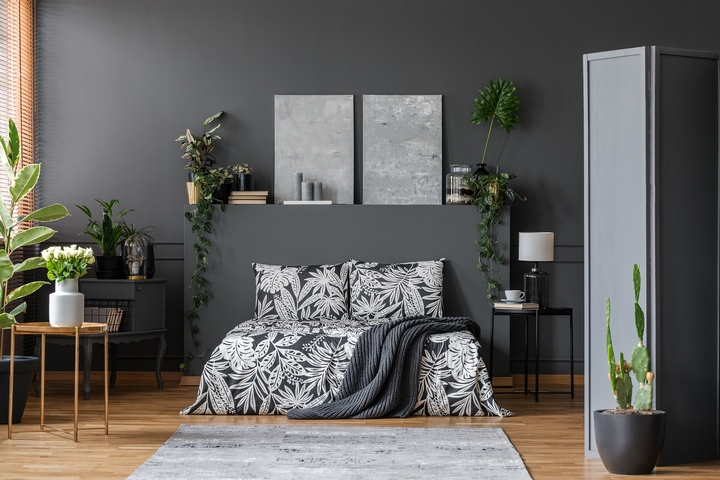 Soft black paint color can give a bedroom an intimate feel that is hard to accomplish with anything lighter. Alternatively, it can be made to feel a little homier by combining complementary furniture within walls of soft blacks.